Good evening, my beautiful friends and family and Happy Holidays! This year has FLOWN by, and December is no different! So far, it's been a wonderful month full of shopping, decorating, parades, parties and 5Ks!
'Tis the season for decorating!! My latest Pinterest project is this ornament wreath I made for our front door! I used
this tutorial
as a guide for my wreath. Word of caution: in order to make a large, full wreath, this bad boy is going to take ALOT of ornaments! In total, I believe I used two 36-pack large ornaments and two 18-pack smaller ornaments, both purchased from Wal-Mart.
A few shots displaying my amateur photog skills:
Believe it or not, ladies and gentlemen, these photos are completely unedited! Not very hard to believe, I know ;)
'Tis the season for Christmas parades! Thanksgiving week, Mooresville held its annual Christmas parade downtown. I could not believe the number of people that came out in the middle of the day to partake in the parade! I had no idea so many people lived in Mooresville, either! Anyways, Girls on the Run marched in the parade and the girls had a wonderful time!!
'Tis the season for parties! Last weekend, I hosted my annual Christmas Ornament Exchange Party, but this year, I spiced it up a bit by adding a recipe exchange! The ladies were asked to bring in a recipe of their choice and I printed out recipes for all the guests to take home. Me thinketh the party was a success!
Special shot out to Tanya for letting me "borrow" some of her amazing photos of the food! It's amazing the great photos her iPhone can take!! Show Tanya some love and check out
her blog!
Photo courtesy of Tanya's iPhone!
Photo courtesy of Tanya's iPhone!


Photo courtesy of Tanya's iPhone!

Me and Tanya (the really good picture taker...and Vegan Faith blogger!)
Lauren, Nicole and Val...my sistas in Christ!
Chit chat!
Bri hanging with the girls!
Love this shot! Pure happiness!
Can I tell you how many attempts this took us to get a shot of the entire group?! WAY too many! I seriously need to invest in a tripod!
'Tis the season for 5Ks!
You usually dont consider December the month to run outdoors, but when you coach Girls on the Run, that's what you do! Saturday morning, our girls laced up their running shoes, dressed in several layers and headed out to the Girls on the Run (GOTR) 5K held at Mitchell Community College in Statesville. The GOTR 5K is the final commencement to their semester-long training. What a blessing it was to lead these girls and teach them important life lessons like self-esteem, healthy living, stress management and the like!
Girls on the Run 5K!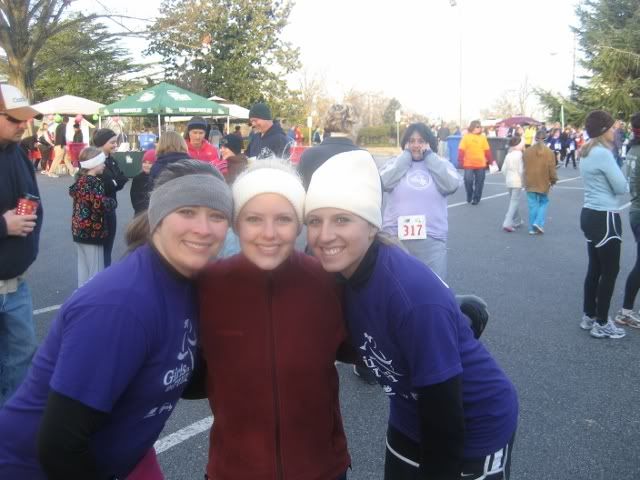 Coach Crissy, Coach Katie, Coach Jackie! Love these ladies!!
Miss. Stephanie spraying her coach's hair!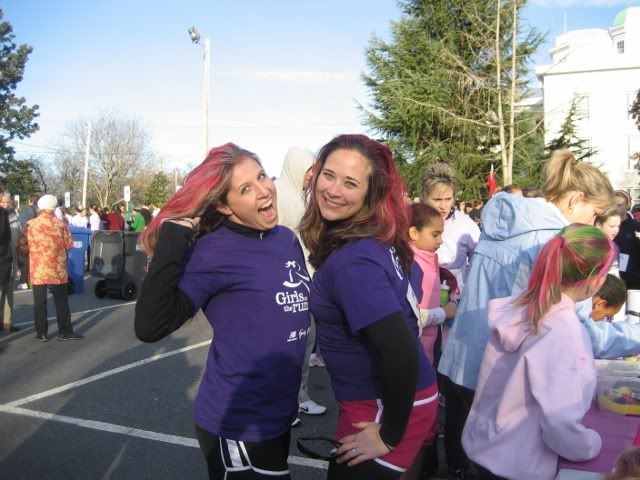 So hot right now!
Family shot after the run!
More fun in the coming weeks! Wishing you and yours a wonderful holiday season!!