Last weekend, Mike and I headed down to good ol' H-Town for some rodeo kickoff fun! The
Houston Livestock Show and Rodeo
is a Texas tradition, dating back to 1932. Not only is the HLSR a charitable organization, giving millions in scholarships every year, it also plays a huge role in encouraging and promoting the breeding, raising and marketing of better livestock and farm products. I've grown up attending the Houston Rodeo nearly every year. When the cowboys start riding into town on their horses
(yes, this really does happen!)
From the parades, world famous BBQ cookoffs to the calf roping, bull riding and amazing concerts, the Rodeo is a HUGE three-week party that us Texans look forward to all year long!
Our short trip to Houston began on Friday with a quick visit to my old workplace to visit some of my former co-workers. Although I only worked in the Houston office for a little over a year, I feel like I made more friends in that time than I have in the three years I've been in Charlotte. So, coming back and seeing them is always a must for me when I'm back in town!
Friday evening, Mike and I rounded up some of our amazing friends and headed out for our usual night of Tex-Mex and two-stepping! We had dinner at my absolute FAVORITE restaurant, Lupe Tortilla! Y'all...their fajitas are TO DIE FOR! And the tortillas?! About as big as your head! And not to mention their "knock you on your ass" margaritas! Pure bliss! Afterwards, we headed over to our favorite country western bar, Red River. We always make it a point to go to Red River while we're in town because after all, it's where we first met!
Ain't that the truth!
My two favorite kids in the whole wide world!
I love these beautiful women! And I love that we're still friends, even though I live far, far away!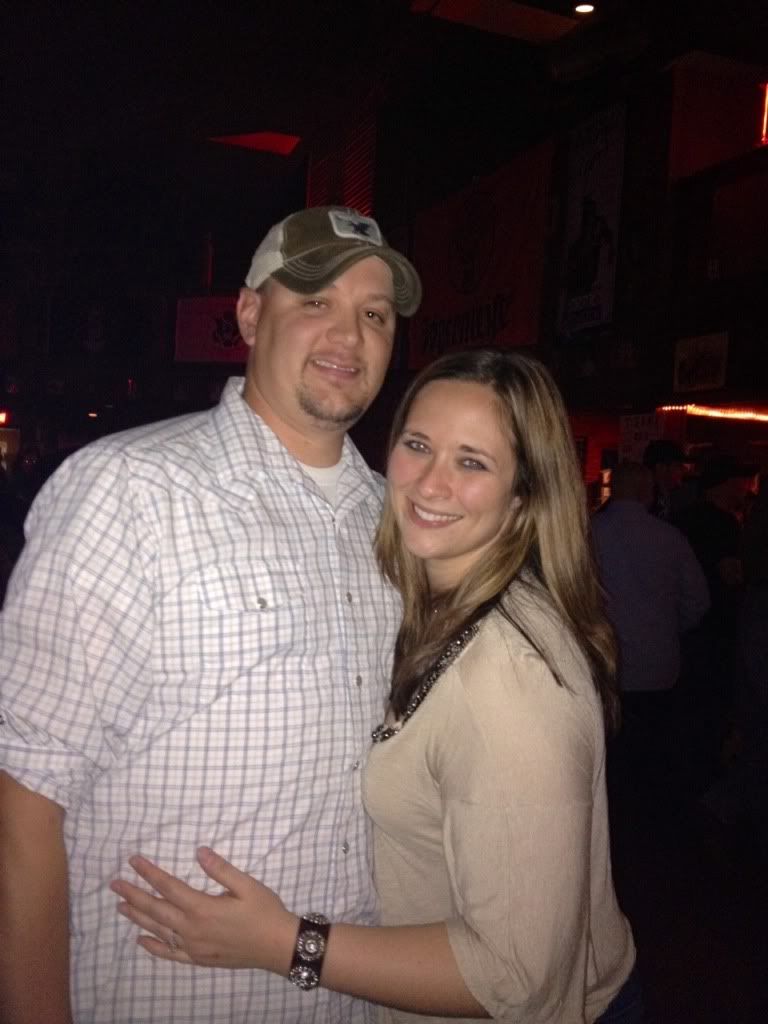 This night, we danced to our wedding song, Doug Stone's "I Never Knew Love"! We're still in love...after all these years...hehe ;)
Our Sky Dancer pose! We are dorks...to the 'nth degree!
Best friends since high school! Love them so much!
Saturday morning, I took part in a Rodeo kick-off event that I've never done before...the Conoco Phillips Rodeo Run! The Rodeo Run is a 5 and 10K race that winds through the streets of downtown Houston. Sarah Jane and Sarah H. were my running buddies!
Running shoes on...we're ready!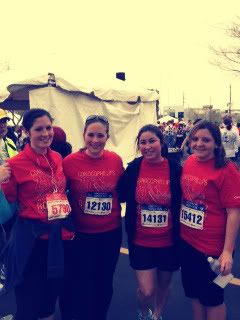 Post-race victory photo! My girl Sydni (the one with the red bib) ran the 10K. She's my hero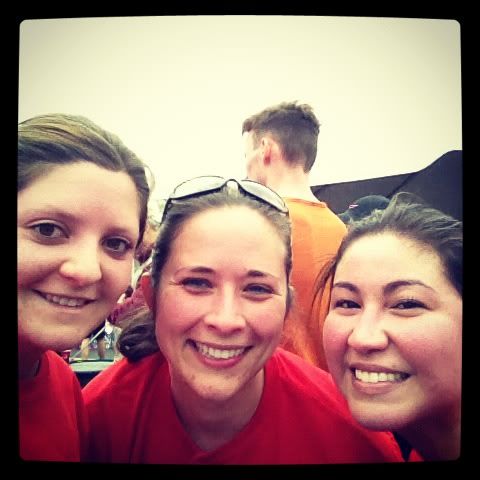 Saturday evening, we headed out to the rodeo cookoff! Lots of food, lots of drink, TONS of FUN...and a good excuse to wear cute cowboy boots!!!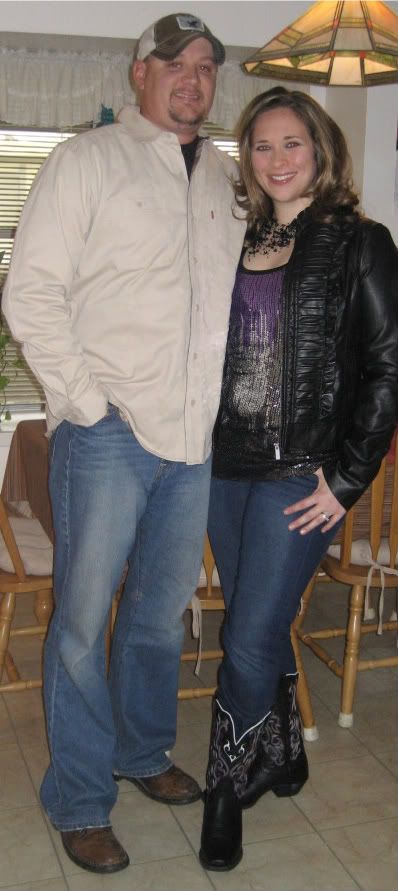 My mom insisted we take a picture before heading out. I feel like I'm in high school all over again!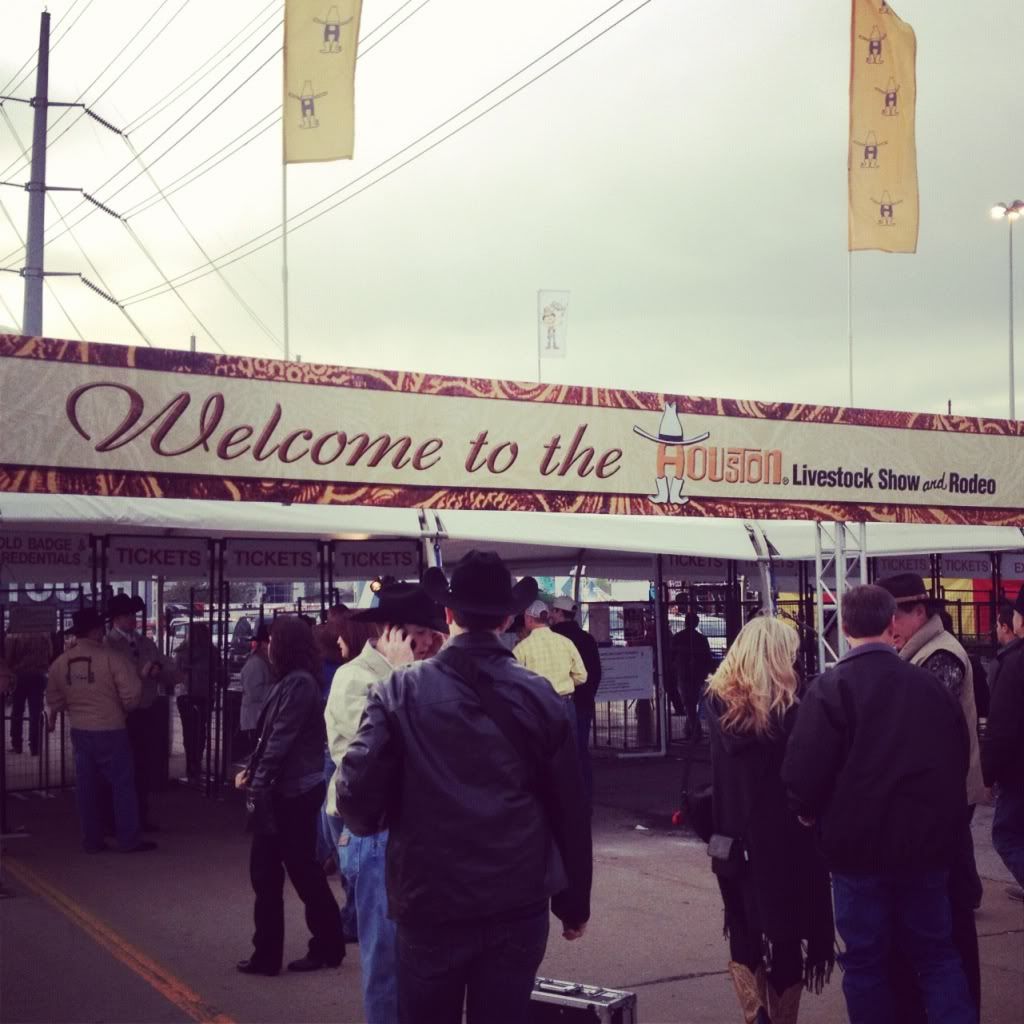 Entering the Rodeo Mecca
My beautiful best friend!
Loves my hubs!
So much fun...LOVE. THESE. GIRLS!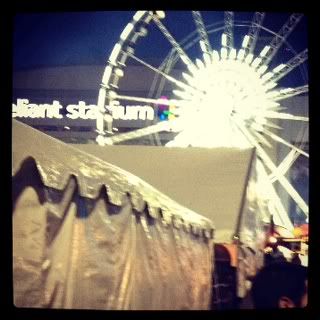 Until next time, Houston...it's been real!